The Rationalist Society of Australia is seeking answers from New South Wales health minister Brad Hazzard (pictured) following claims that a public hospital in Sydney's west has been displaying Christian crucifixes on its walls.
A woman attending the Mount Druitt Hospital to undergo an operation said she was surprised to discover wall-mounted crucifixes throughout the facility, including in a reception area and in her ward room (see image below).
She filed a complaint a few days after leaving the hospital. The RSA understands that the hospital began removing the crucifixes last week.
The woman told the RSA that she didn't feel comfortable complaining directly to staff before her operation.
"I was wearing a white hospital gown and about to be made unconscious. You are very vulnerable before you have an operation and about to be unconscious with the staff," she said.
"I was confused as to why there was a cross in a public hospital. It made me worry about whether the hospital welcomed Muslims, Buddhists, LGBTIQ people, atheists and other groups and religions.
"I worried about how people who have experienced religious trauma would feel if they were going to have an operation under general anaesthetic with there being crosses in the room."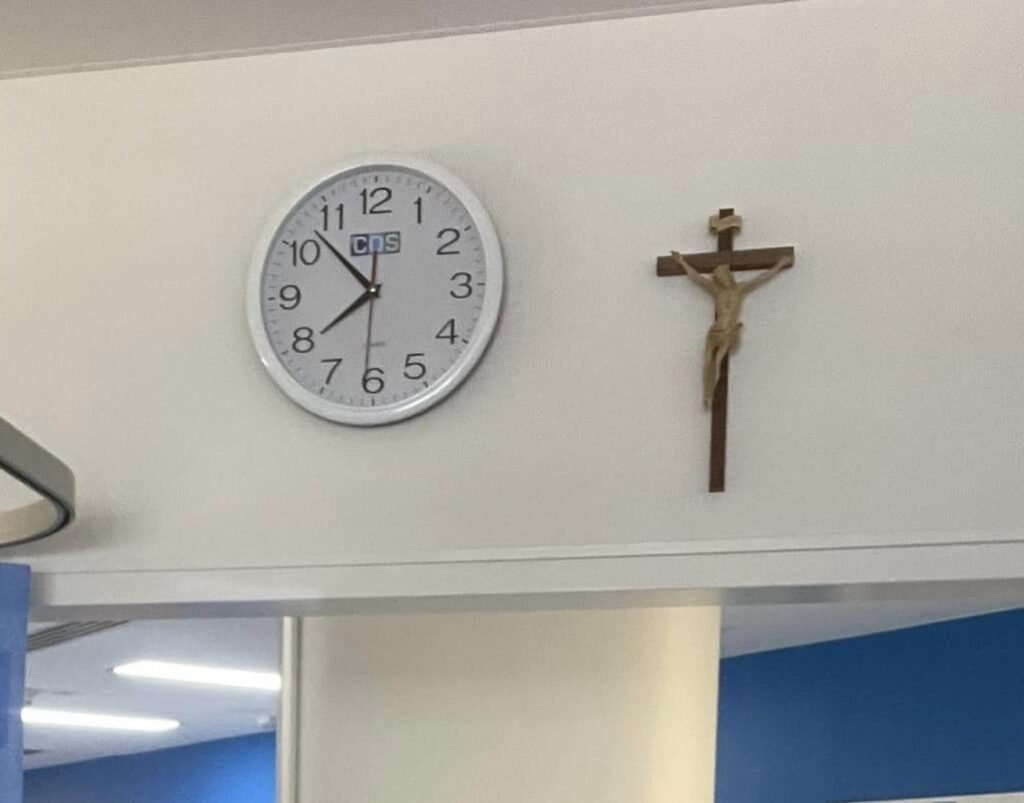 In her letter to Mr Hazzard, RSA president Dr Meredith Doig said that the New South Wales government needed to explain why a public hospital was displaying the religious symbol of one particular faith.
"We are very concerned that a public hospital made the decision to display crucifixes," she wrote.
"Australian public hospitals are there to serve all Australians, irrespective of religious or non-religious beliefs. That's why they must be secular.
"We believe the community deserves an explanation. The wider New South Wales community also needs to know if this is a one-off case or if there are more public hospitals displaying religious symbols in such a manner."
If you want to support our work, please make a donation or become a member.
Si Gladman is Campaigns & Communications Coordinator at the Rationalist Society of Australia. You can contact him at [email protected] or follow him on Twitter at @si_gladman
Image: Lock The Gate (Flickr CC)