A new poll shows that 45% of Australians now say they are not religious and less than half say they are Christian.
---
Rationalist Society of Australia Inc. Media Release
25 May 2016
The survey foreshadows a seismic shift away from Christianity towards non-belief. The poll, commissioned by the Rationalist Society of Australia (RSA), surveyed over a thousand Australians for their response to two questions:  "Do you have a religion?"' and "What is your religion?"
Forty-five percent of respondents said they do not have a religion, while 55% say they do.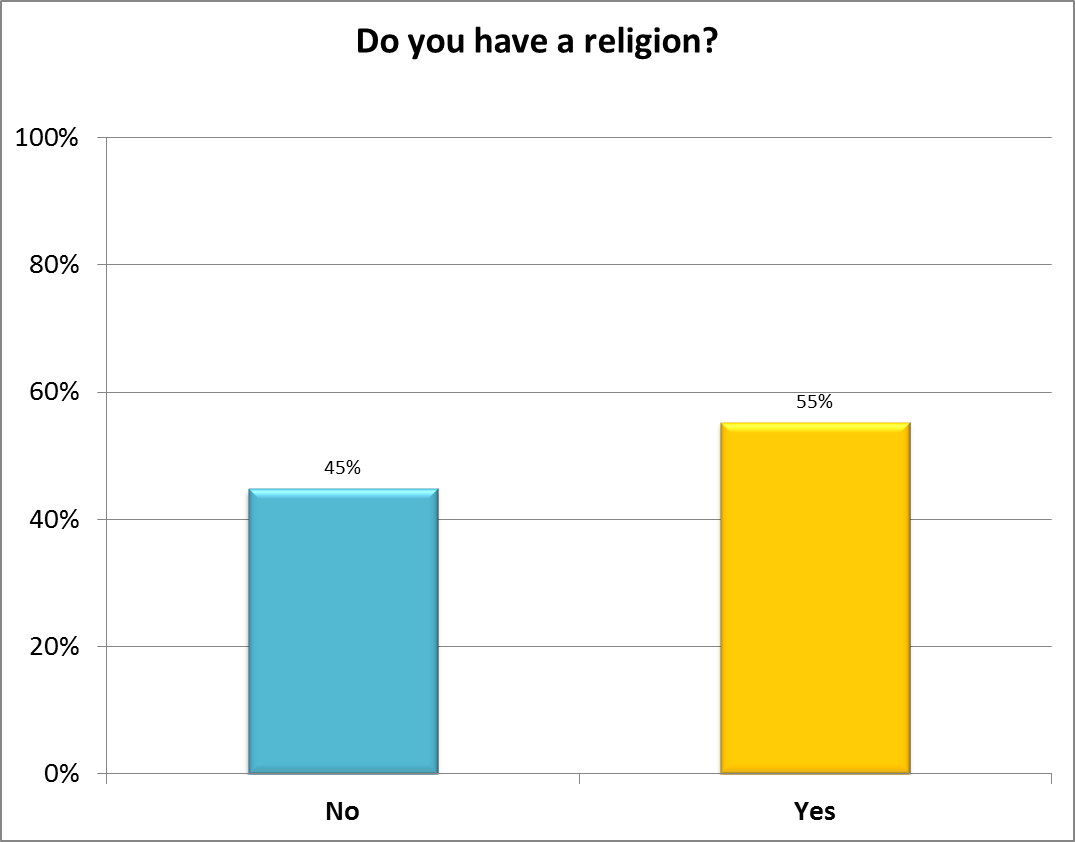 Dr Meredith Doig, President of the Rationalist Society, says the results suggest a need to rethink the August 9 census question on religion. "The census has never asked this fundamental question – whether a person has a religion or not" said Dr Doig. "It asks 'What is the person's religion?' making the implicit assumption that they have one in the first place. In future, we think the census question on religion should have two parts – firstly asking if the respondent has a religion or not, and then if they say Yes, asking what is their religion."
In the RSA's poll, after asking if respondents had a religion or not, they were then asked "What is your religion?" and provided the options exactly as they will be listed in the 2016 census – ie, No religion, followed by a list of religions, followed by Other.
Just over half (52%) said they would tick 'No religion' or 'Other', while only 45% chose one of the Christian religions. The relatively high proportion of 'Others' (13.4%) may reflect the movement towards spiritual but not religious beliefs (SBNR).
"These results are another indication of the major shift in the role of religion in Australians' lives, away from Christianity and towards non-belief" said Dr Doig. "We think this year's census in August is likely to show a significant increase in the number of Australians ticking the 'No religion' box. Last time, 22% chose No religion; this time we think that number might double to around 44%. With this survey showing Christians make up less than 50% of the population, the claim that Australia is somehow a Christian country is no longer credible."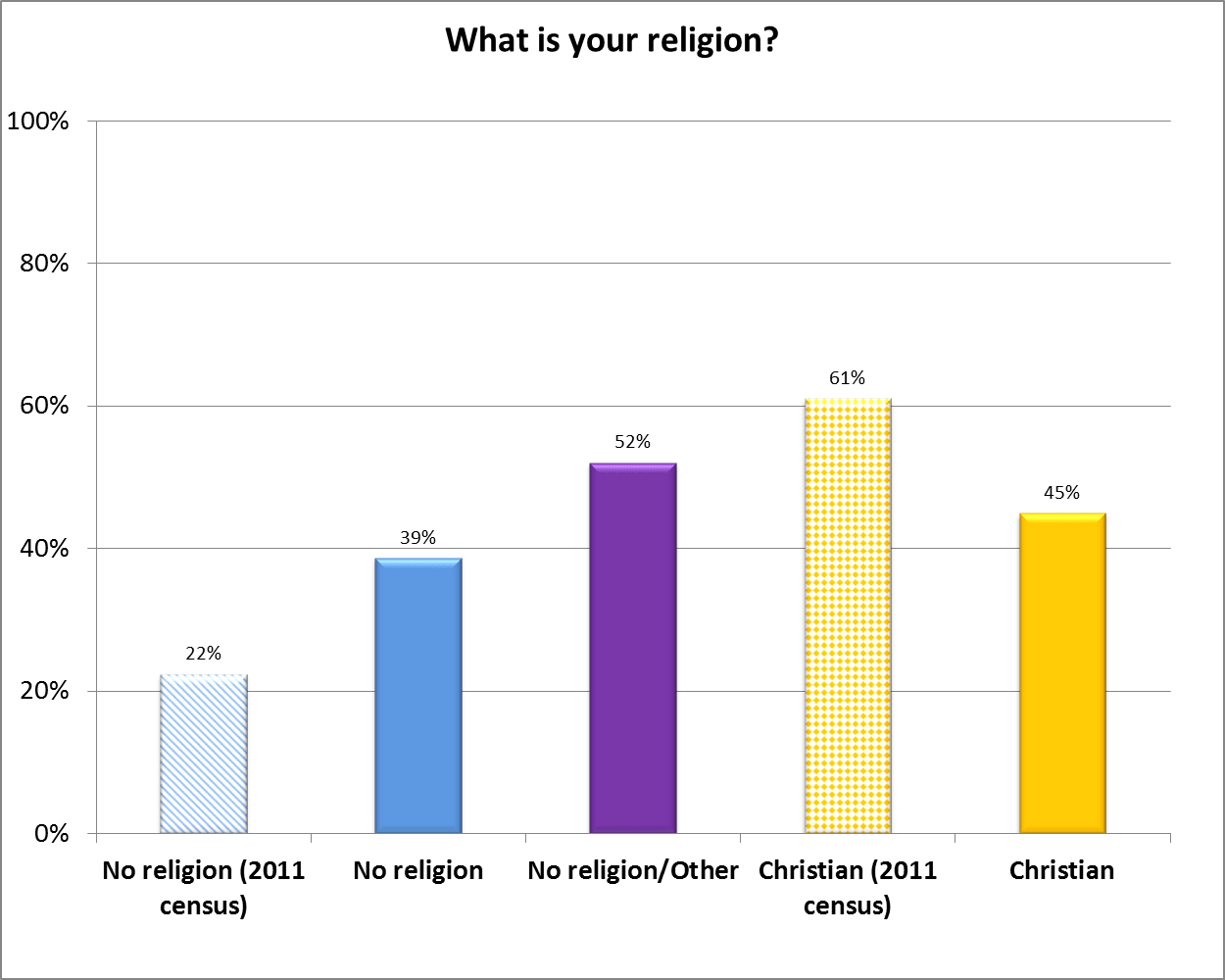 The survey supports the trend towards an increasing number of Nones in Australia – from 15% in the 2001 census, to 22% in the 2011 census, to 39% in this poll.
At the same time, there is a parallel, decreasing trend in the number of Australians identifying as Christian – from 73% in the 1986 census, to 61% in the 2011 census, to 45% in this poll.
The RSA's poll mirrors the result of a similar poll in England and Wales which found that 'Nones' – those with no religion – increased from 25% in 2011 to 48.5% in 2014. Similarly, in New Zealand 42% chose the 'No religion' option at the 2013 census, and just under 48% said they were Christian.
"Energized by increasing prosperity, internet access and increased levels of education, the manifest trend towards irreligion in western democracies seems irreversible," said Doig.
---
Background
This Ipsos poll was conducted on 19 May 2016. The number of respondents was 1,019. The sample was professionally stratified to match Australian demographics.
The actual questions
On 9 August, the Australian census will ask all Australians what their religion is. With this in mind, please answer:
Do you have a religion?
How will you answer the census question about what your religion is?
No religion
Catholic
Anglican (Church of England)
Uniting Church
Presbyterian
Buddhism
Greek Orthodox
Islam
Baptist
Lutheran
Other
The results
Do you have a religion?   Yes = 55.2% No = 44.8%
How will you answer the census question about what your religion is?
No religion – 38.6%
Catholic – 20.4%
Anglican (Church of England) – 14.0%
Uniting Church – 4.9%
Presbyterian – 2.5%
Buddhism – 2.1%
Greek Orthodox – 1.2%
Islam – 0.9%
Baptist – 1.3%
Lutheran – 0.6%
Other – 13.4%