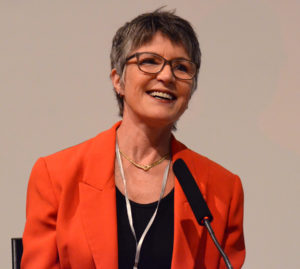 Dr Meredith Doig, OAM FAICD
BA (pure maths), Dip Ed, M Ed Studies, Grad Dip Management, PhD
Dr Meredith Doig is a professional company director and governance consultant.
Directorships have included the Port of Melbourne Corporation and its predecessor the Victorian Channels Authority, V/Line Passenger Pty Ltd, Bakers Delight Holdings, Federation University, Federation Training TAFE, Melbourne University, its subsidiary MUSUL and its affiliate the Graduate Union, Pathways for Diversity Education, Fintona Girls' School and the Driver Education Centre of Australia.  She is President of the Rationalist Society of Australia, Vice President of Taradale Music Inc, Secretary of Ardoch Owners Corporation and on the board of Dying with Dignity Victoria.
Her consulting work focused on governance and organisation effectiveness. She is a Fellow of the Australian Institute of Company Directors and for five years taught their flagship Company Directors Course. In the area of leadership development, she was for ten years a moderator with the Cranlana Programme on Ethics and the Good Society. Her Australian honour was for service to higher education, business and the community.
Meredith's career spans 10 years in education and research, three years overseas, and 15 years as a corporate executive in manufacturing (Ford Australia), mining (Rio Tinto) and banking (ANZ) followed by 20 years in consulting and governance.
Her education followed the classical liberal tradition, with studies in pure mathematics, linguistics and classical civilisation.  She served on the Federal Government's Higher Education Council for four years, and has been a member of numerous university advisory committees.
Apart from her professional career, Meredith has been a long-time community activist, lobbying on topics ranging from tax and industry development to social equity and corporate governance. In 2016, she was a candidate for election to the Australian Senate.
In 2004, she completed a PhD on The Nature of Organisational Sustainability, focusing on corporate responsibility and 'triple bottom line' accountability.
For over 40 years she has been a passionate motorcyclist, advising the Federal Government on motorcycle safety and becoming the first Chief Motorcycle Instructor in Australia.  She still rides a BMW 650GS and has completed five overseas motorcycle trips.
Contact: [email protected]