Context
The Rationalist Society of Australia (RSA) is an association incorporated in Victoria, campaigning for reason and evidence-based public policy since 1906. Recent campaigns have included supporting the push for Voluntary Assisted Dying legislation in Victoria; challenging the National Schools Chaplaincy Program; urging recognition of male circumcision as equivalently abhorrent as female genital mutilation; and sensible drug law reform. The RSA has some thousands of subscribers, followers and paid up Members across Australia. Through prudent financial management, it has built up enough funds to support significant campaigns when needed; replenishment of these funds relies on voluntary donations, membership subscriptions and bequests.
Role
Reporting to the RSA Board through its President, the Campaigns and Communications Co-ordinator assists in promoting the Society's purposes as set out in the RSA constitution, viz:
Stimulating freethought
Promoting inquiry into religious and other superstitious beliefs and practices
Encouraging interest in science, criticism, history and philosophy as connected factors in a progressive human culture, independent of theological creeds or dogmas
Promoting the fullest possible use of science for human welfare
Promoting a secular and ethical system of education.
The RSA pursues these aims through:
Lobbying politicians and bureaucrats
Raising public awareness of relevant campaigns through media exposure
Collaborating with like-minded groups on public campaigns
Publishing a high quality quarterly journal, the Australian Rationalist
Publishing a daily bulletin, RSA Daily
Organising monthly meetings, open to members and the public
Organising occasional ticketed public events.
Role Responsibilities
The Campaigns and Communications Co-ordinator works on the 'front facing' side of the RSA, while others support the 'back end' administrative work. The C&C Co-ordinator is expected to be able to work autonomously under the general direction of the RSA President and board. The following is expected:
Campaigning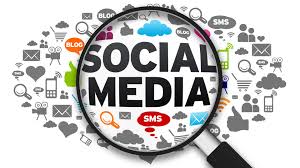 Learn and use campaigning software to support petitions and letters, fundraising and events.
Construct social media tools, such as videos or photos, to support campaigns.
Support board members who are leading RSA campaigns; organise meetings with MPs or their staff for board members conducting campaigns.
Conduct research to support campaigns as necessary, and write up campaign articles.
Lead RSA campaigns within area of competence.
Monitor parliamentary inquiries and bills of interest; for selected parliamentary inquiries and parliamentary bills, prepare draft submissions or letters for board approval.
Collaborate with like-minded organisations in agreed campaigns.
Communications
Develop relationships with relevant journalists and pitch for articles to be published.
In conjunction with board members, draft media articles and seek their publication.
Proactively contact radio stations and pitch for commentary by board members on current campaigns.
Keep the RSA website up to date, uploading any articles written by RSA board members or mentioning the RSA.
Monitor the RSA's social media; respond to important posts where necessary; build the RSA's social media presence by encouraging likes, shares and retweets.
Collaborate with the RSA's journal Editor in promoting articles published in the quarterly journal.
Event Management
Plan, organise and deliver events as required.
Suggest future events that might raise funds for the RSA.
Selection Criteria
Qualifications
A degree in Politics, Public Policy, Journalism, or related field would be desirable, or equivalent experience.
Experience
Familiarity with freethought issues is desirable, or at least sympathy with freethought ideas and attitudes – ie, a preference for critical thinking, an understanding of rationalist history and philosophy, a commitment to separation between 'church and state' in the political realm.
At least 3 years' experience working on a political, issue-based or community campaign
Familiarity with use of social media in campaigning, including Mailchimp and, desirably, Action Network or equivalent
Interest in and capacity to learn new social media tools as they become available
Familiarity with maintaining websites
Demonstrated capacity to research complex topics and write clearly and concisely.
Demonstrated capacity to manage public events.
Capacity to work autonomously and report to a board.
Contract
Preference would be given to an independent contractor with their own consulting / contracting business, perhaps with a small portfolio of other clients or other part time work.
The RSA board will provide overall policy direction for the work but the Campaign & Communications Co-ordinator would be expected to be able to work autonomously to deliver expected outcomes.
Initially the time required would be 2 periods of 4 hours a week (is, 8 hours), at times to be negotiated with the board. Payment of $50 an hour would be made monthly in arrears upon production of an invoice. After a probation period of 3 months, the contract would be for 12 months, renewable upon anniversary.